University of Bedfordshire

Anthony (Tony) Green (lead TALE researcher) is Professor of Language Assessment and Deputy Director of the Centre for Research in English Language Learning and Assessment at the University of Bedfordshire, UK. He is currently the President of the International Language Testing Association. His research interests concern the design and use of language assessments and relationships between assessment, teaching and learning. He has published widely on language assessment issues and his most recent book Exploring Language Assessment and Testing (Routledge, 2013) provides an accessible introduction to the field for teachers and students.
tony.green@beds.ac.uk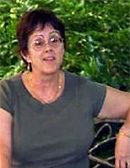 Liz Hamp-Lyons (TALE researcher) is Distinguished Professor in Education and Languages at the Hong Kong Open University and Guest Professor in International Studies at Shanghai Jiaotong University, China, as well as part-time Senior Lecturer at CRELLA. She has also been an Honorary Professor at the University of Hong Kong, and Special Professor at the University of Nottingham. Liz Hamp-Lyons is a Founding Member and former President of the International Language Testing Association (ILTA) and an Expert Member of EALTA. Her interests include: English language test development and validation, focussing on writing and speaking assessment; classroom assessment and assessment for learning; rater training; English language teacher assessment literacy; and studies in advanced academic literacy.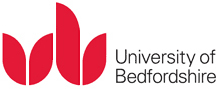 Last modified: Sunday, 19 November 2017, 3:42 PM